Whether you're a child or a child at heart, there's something special to be found on every day of December. The final month of the year sets us in a simultaneous state of looking forward and reflecting on all that the past months have brought. While we might associate November with gratitude, I find that this time leading up to the holidays wraps me in awe—an awareness of all the good that exists around me and all the good I want to share with the world. So while I write this December bucket list to guide you through all the festive fun to be had this month, my intention was to also remind us that the holiday magic doesn't simply exist in a vacuum. Instead, it's a result of the generosity, creativity, and warmth we each share in abundance this time of year.
But as I shared above, I'm also focused on energizing the small, silly Isabelle in me who gets giddy at the first sight of snow and crafts her heart out any chance she can get. During a season that's packed with so many obligations, I'm actively choosing to step away from the stress and pencil in more nights that see me cozied up on the couch with my knitting, gazing intently and admiringly at my carefully-curated tree.
So in the spirit of awakening that childlike part of myself, I'm ready to embrace all the gifts present in my life this month. From things to do with family and friends to ideas for how to pass this special time with your partner, I 've listed out all the best ways to spend the next 31 days. I'll catch y'all in 2023.
Featured image by Hannah Haston.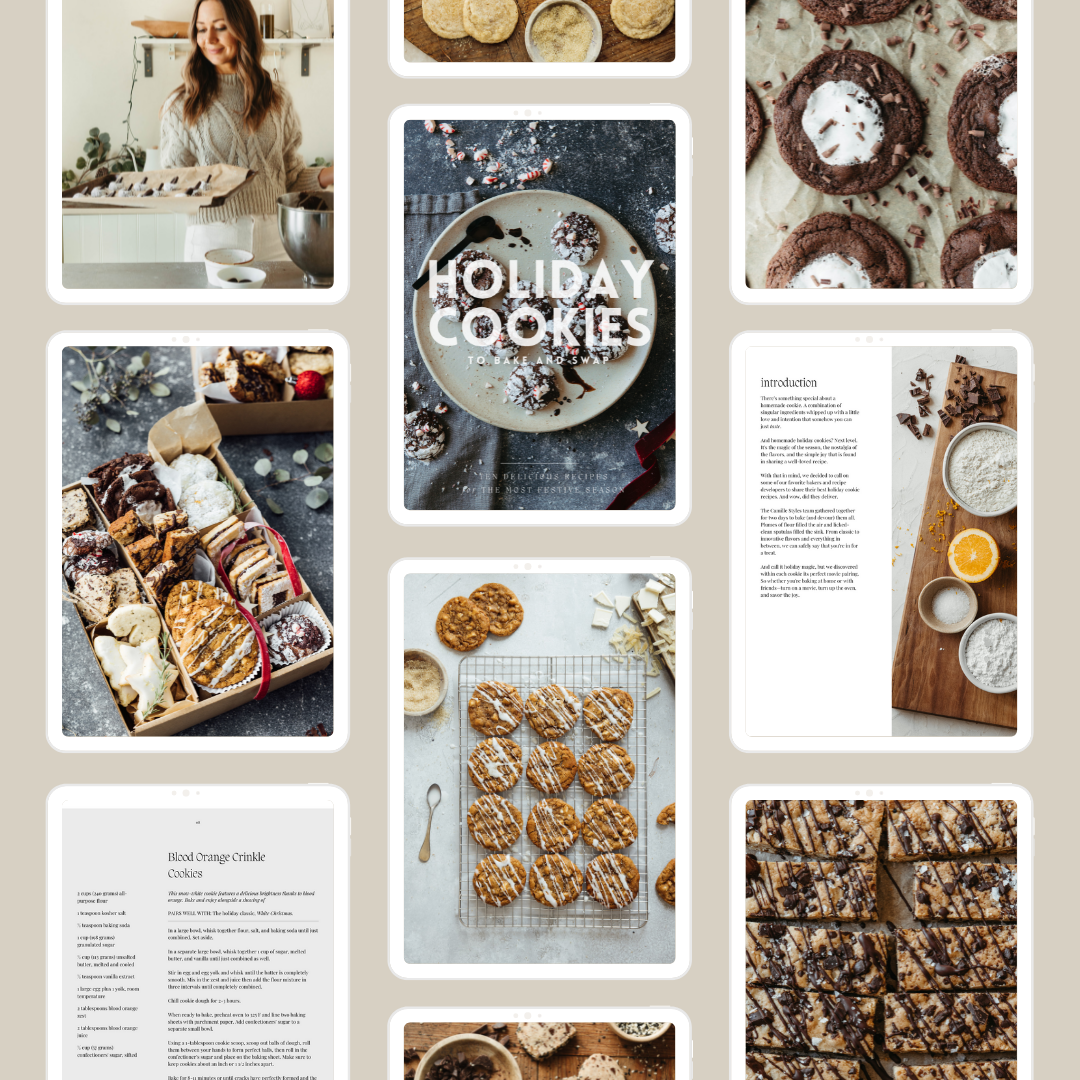 Subscribe
Your Free Holiday Cookie Recipe Book
Sign up to get a FREE E-BOOK with 10 exclusive cookie recipes for the festive season.
Thanks for Signing Up!
Oops!
Looks like you're already signed up or your email address is invalid.
Your Ultimate December Bucket List: 31 Festive Things to Do This Month
Things to Do at Home
1. Do a puzzle. Clear off a dedicated table and pick one with a holiday theme. I'm partial to this gingerbread house design or this Christmas-y scene. Gather the fam or take on the challenge all on your own. Is there anything cozier?
2. Watch all the best new holiday movies. And when you get through those, be sure to put on a Nancy Meyers film (or watch them all in quick succession). Nothing gets us in the holiday mood quite like a little romance—and beautiful interiors, of course.
3. Make a festive punch. A big-batch cocktail is a great idea if you're hosting a party and want to make drinks in advance. That way, you can serve up something delicious and still have some fun yourself.
4. Wear something sparkly (or velvety, or sequin-y…). Is there anything better than getting dressed up for the holidays?
5. Host a holiday cookie swap and bake your cookie-loving heart out. Check out our guide to throwing *the best* cookie exchange and all the recipes you need to ensure you'll be taking home delicious treats.
6. Have a holiday self-care night. During this season of constant go-go-go, it can be hard to carve out time for yourself. But we'd argue that self-care should be prioritized. Whether that looks like binge-watching movies or wrapping gifts, we've got all the ideas you need here.
7. Read a holiday-themed book. While we love books of all genres throughout the year, there's something about losing yourself in a holiday romance that just feels so perfectly cheery. I'm about to finish Meet Me Under the Mistletoebut I've heard good things about all of Jenny Bayliss' books.
8. Shop for the coziest, most Christmas-y pajamas. Bonus points if they match your friends or family's pair.
9. Decorate your space with the best and merriest décor. From garlands to greenery to advent calendars, break out that box of decorations and go to town—don't forget about the tree!
10. Send holiday cards. You can make this as big or as small of a to-do as you'd like. If time is running out, a few thoughtful hand-written notes can mean the world.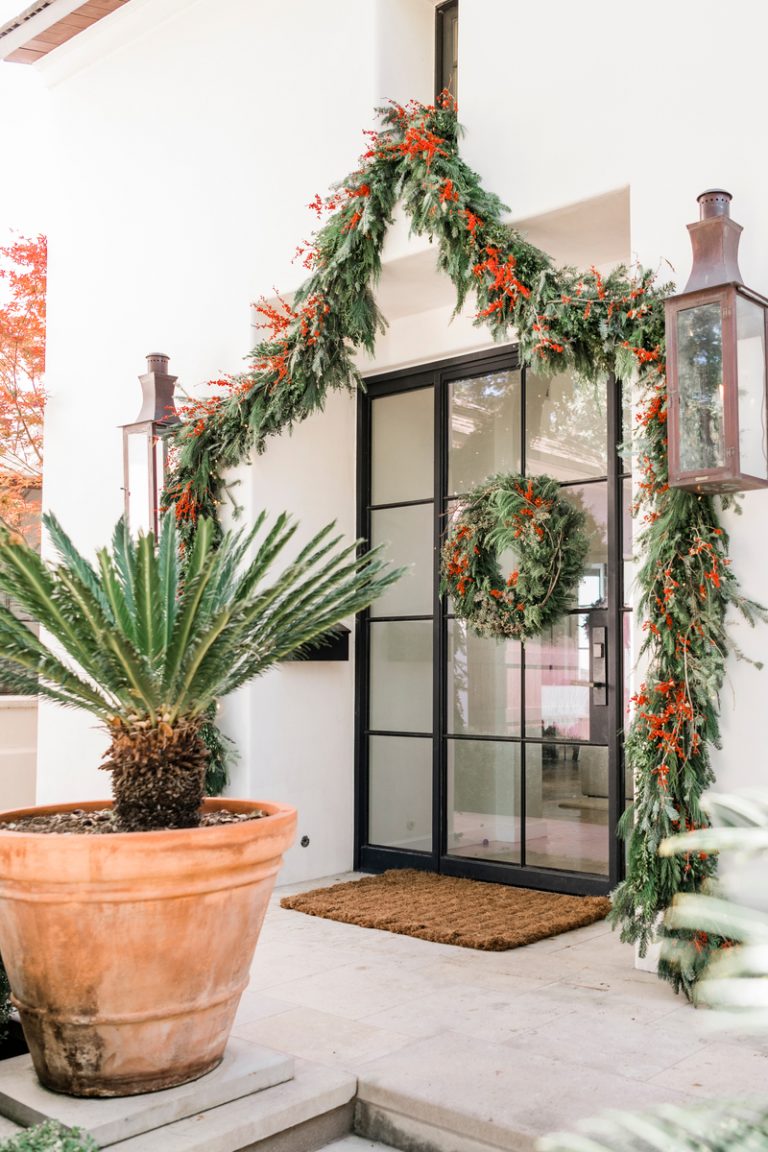 Things to Do in Your City
11. Tour your city's lights. Is there anything better than piling in the car and going on a light-seeing drive? Or, you can opt to bundle up and go on foot. Cities often post the best areas to look at the lights—I love seeing the houses that go all out.
12. Go ice skating. You don't have to be a pro (or even know how to stop) to enjoy this classic, never-fails-to-delight winter activity.
13. Shop small. While we love Amazon in a pinch and are guilty of taking more than a few Target trips each week, there's something meaningful about browsing the shops in your area and sending loved ones local gifts.
14. Cozy up at a bar or coffee shop with a fireplace. It feels so quintessentially British to grab a pint, glass of mulled wine, or a coffee and cuddle up with someone you love (or even just a good book).
15. Go caroling. Many neighborhood organizations and churches coordinate caroling events during December. Sign up with your friends or family and spread the Christmas cheer!
16. Sip on seasonal drinks at your local coffee shop. I, for one, will be sampling all the chai and peppermint chocolate.
17. See a performance of The Nutcracker. Whether it's at the high school nearby or a professional show, this makes for the ultimate festival night.
18. Visit a holiday market. A perfect place to try once-a-year festive foods and pick up thoughtful, creative gifts.
19. Have a snowball fight. If you're lucky enough to have snow in your area, relive the golden days of your youth with an epic snowball fight. Sledding's a great backup plan.
20. Make gifts for your neighbors. Something small and maybe even edible can help spread some seasonal joy.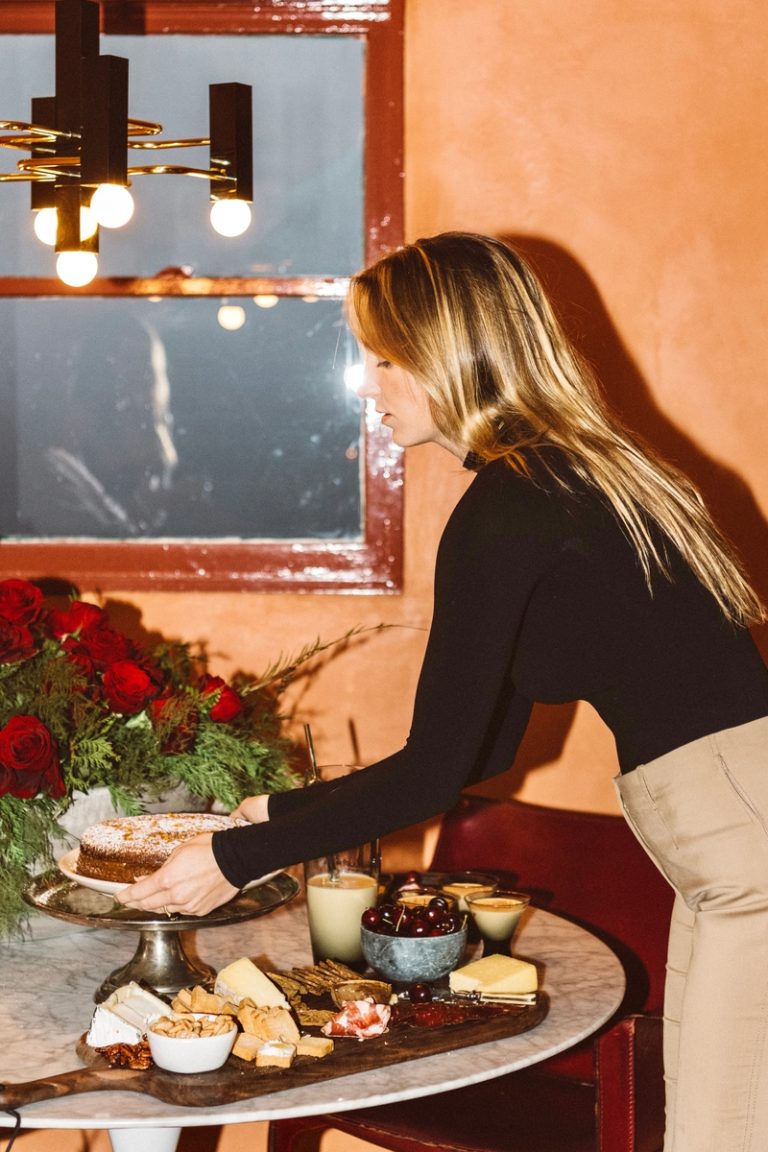 Things to Do With Friends
21. Buy ugly sweaters. Goodwill, Target, and thrift stores all have solid options. Designate a day when you all hang out and wear your sweaters—bonus points if you have the confidence to sport them in public.
22. Take a picture with Santa. Hit up your local mall or check local listings to see if there's a day when Santa will be visiting your city. Without fail, this always ends up being my favorite picture of me and my friends.
23. Bake a holiday treat with a friend over Zoom. If there's someone you can't see this season, be sure to connect virtually and celebrate the cozy vibes together. Linzer cookies, a chocolate cake with a seasonal twist, and a snack cake are all solid options.
24. Host a gingerbread house decorating party. And if your crew likes a little healthy competition, compete! Prizes go to the most creative, the one you'd actually want to live in, and the best overall. (Psst… Target has gingerbread Target stores for sale. Just sayin'.)
25. Contribute to the ultimate holiday playlist. Collaborate on a Spotify playlist together. Be sure to include the classics and the newer spins (who doesn't love a little Michael Bublé?).
26. Make holiday crafts. Not sure if you've heard, but crafting isn't just for kids! You can DIY wreaths, ornaments, and other décor. Cups of hot cocoa, cider, or wine seal the deal.
27. Organize a Secret Santa exchange. A White Elephant party works, too. Set a price limit and throw a party dedicated to loving on your pals.
28. Get a holiday manicure. Make a statement and break out from the expected red or green. Who's ever said no to a little sparkle?
29. Make a nostalgic treat. Peppermint bark, puppy chow (or muddy buddies, if that's how you roll), and slice-and-bake cookies are all fair game.
30. Make homemade gifts. We have all the ideas you need right here.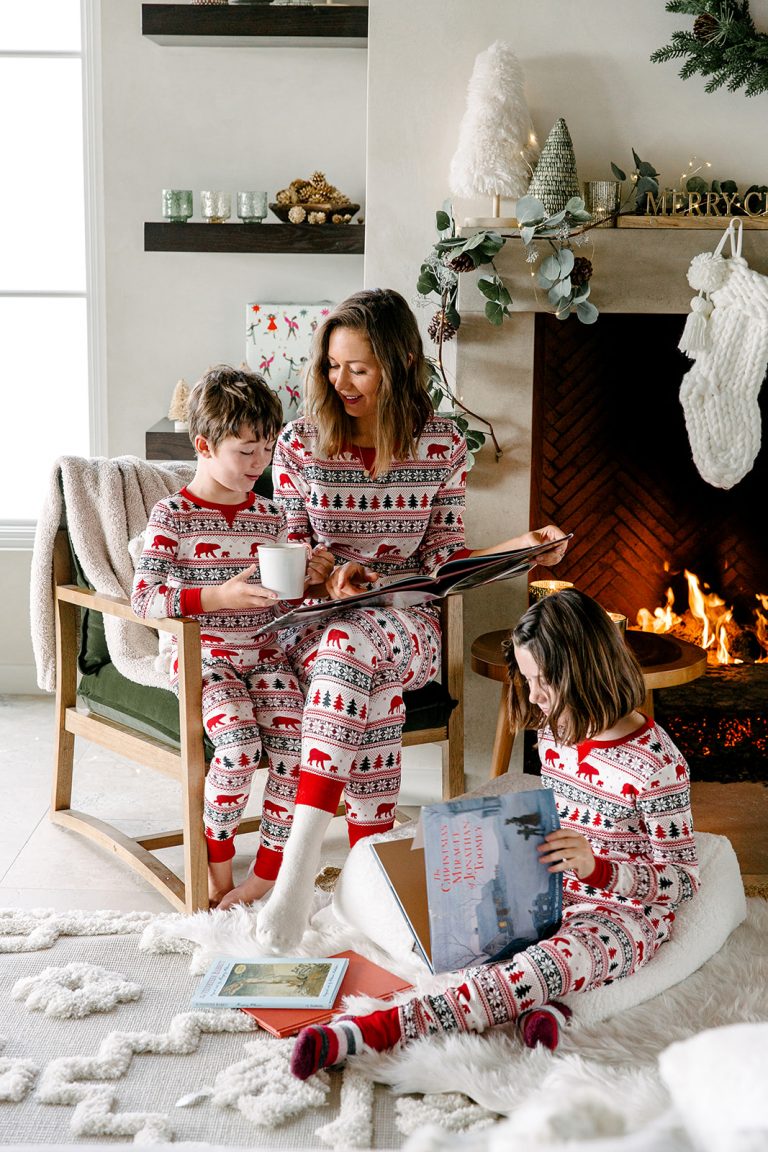 Things to Do With Your Family
31. Cut down (or buy) a tree. Venture out into the woods or pick one up at Whole Foods. I won't lie—I went fake this year and the vibes are still just as festive.
32. Share your holiday intentions. Is this the year you finally slow down and soak up all the holiday magic? Discuss the energy you want to bring into this final month of 2022 and share with your nearest and dearest.
33. Watch family movies or look through old photo albums. There's no better time to reflect on the past with those you love.
34. Read your favorite holiday stories together. May I suggest a few faves? The Mitten, The Polar Expressand The Snowy Day are all worth a read (and many re-reads to follow).
35. Hide an Elf on the Shelf. If you have little ones, this is a great way to get them in the holiday spirit. Learn everything you need to know about the tradition here.
36. Adopt a child or family. Many charities and volunteer organizations coordinate gift drives where you "adopt" either a child or family and purchase gifts they've designated on their list. This is one of my favorite ways to give back and support my community this season.
37. Hang stockings. If you already have your own, amazing! But it's actually easier to DIY stockings than you might think. You'll find sew many ideas here (see what I did?).
38. Donate unused coats. Clear out your space and help members of your community keep warm. One Warm Coat is a reputable organization that helps volunteers hold coat drives all over the country.
39. Do random acts of kindness. While the world can always use some more kindness, the holidays are a great time to spread joy. Get inspired with our list of 25 random acts of kindness you can do today.
40. Play games. Change into your pajamas and gather by the tree with blankets and pillows galore. Break out your family's favorite games and get to playing! Check out our recommendations if you're looking for a new game.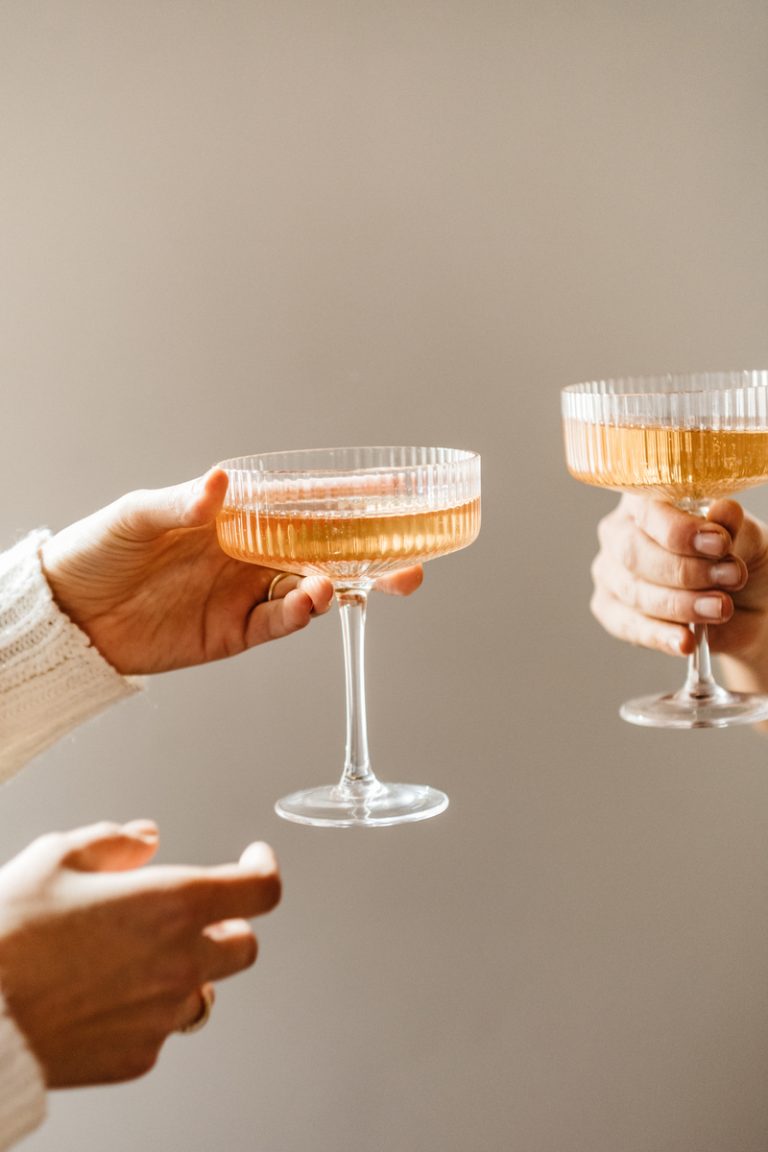 Things to Do With Your Partner
41. Cuddle on the couch. With hot chocolate while you watch the tree twinkle in the darkness. So calm, so cozy.
42. Get dressed up for a holiday party. The time to go all out is now.
43. Make *or buy* and drink eggnog together. I can say with confidence that the classic beverage is truly disgusting any other month of the year. But in December? Delicious.
44. Reflect on your year together. How have you both grown and changed since the start of 2022? What major milestones have you celebrated? Where do you want the next year to take you? Reflect and look forward together.
45. Bake a festive breakfast. I love a good sweet, holiday-themed first meal of the day. Gingerbread cinnamon rolls, breakfast strataand cranberry orange muffins all evoke the flavors of the season.
46. ​​Build a snowman, make snow angels, etc. Anything to get you outdoors and feeling like a kid again.
47. Go dessert shopping. Visit your favorite restaurants and cafés and sample their treats. Who doesn't love cozying up with something sweet?
48. Hit up a hiking trail. Whether you're trudging through the snow or just taking advantage of the low-traffic trails, this is a great way to get some exercise and share a memorable experience.
49. Read your favorite passages from your favorite books to each other. Because December calls us to spend the majority of the darker days indoors, nothing beats cracking open a good book. And nothing helps you get to know someone better than learning their favorite lines. Talk about why you love the passage and what it means to you . Trust me: so romantic.
50. Volunteer at an animal shelter. You get to cuddle cute animals together while putting a little good out into the world. It's the ultimate December date.
This post was originally published on December 1, 2019, and has since been updated.