Lifestyle
How One Model Celebrates the Holidays at Home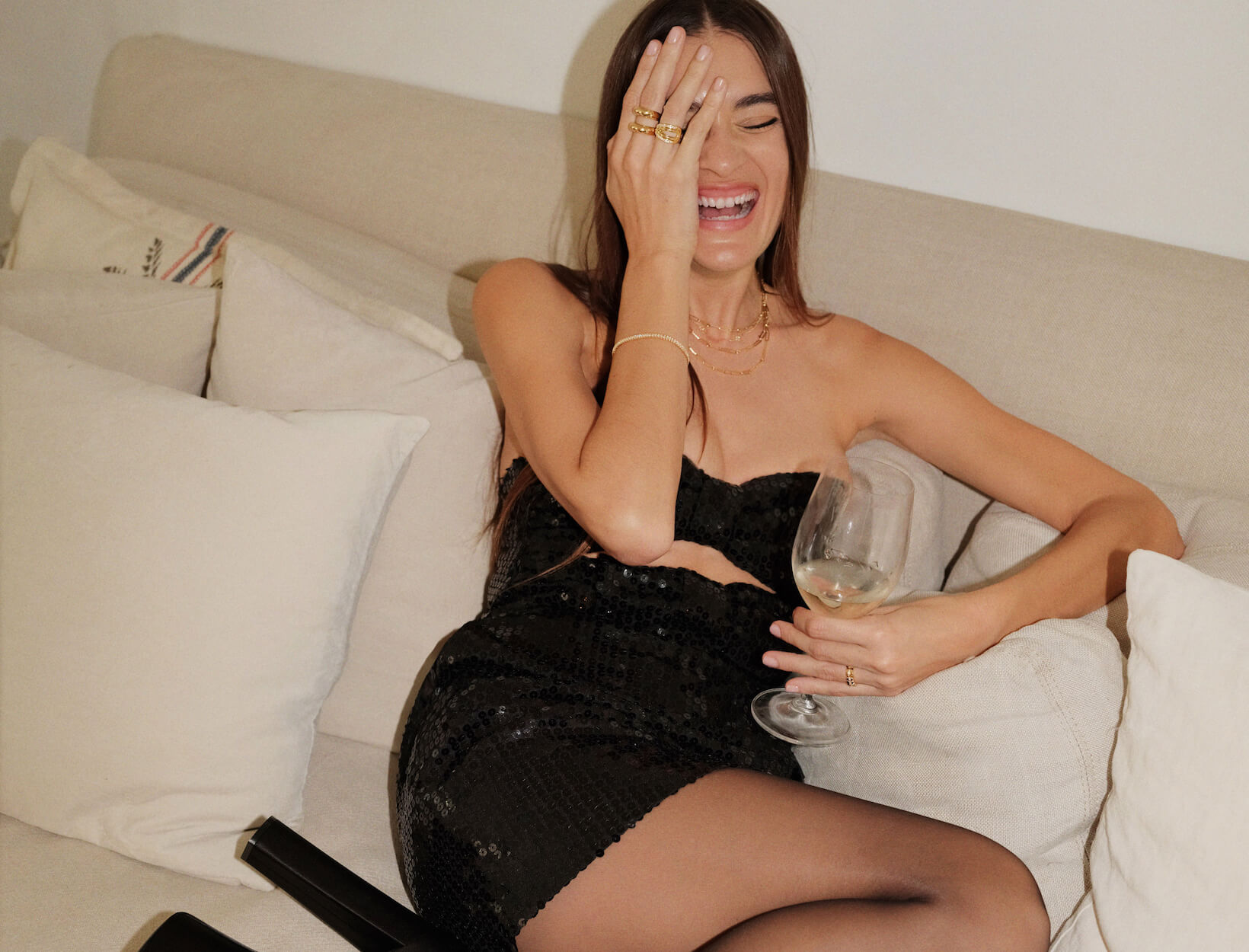 How One Model Celebrates the Holidays at Home
Created with Roberto Coin
Written by: Amanda Chung
|
Published on: November 29, 2022
Fashion editor: Caroline Griswold
When hosting her nearest and dearest for the holidays, Italian model and influencer Natalia Bonifacci has a simple recipe for success: good music, a solid grazing station, and a look that makes her feel like a million bucks. So cue up Michael Bublé's Christmas album . Set out a cheese plate, a vesper board, a butter board—dealer's choice. And do as Bonifacci does by slipping on a few sparkly outfit-finishers to make it all feel extra special.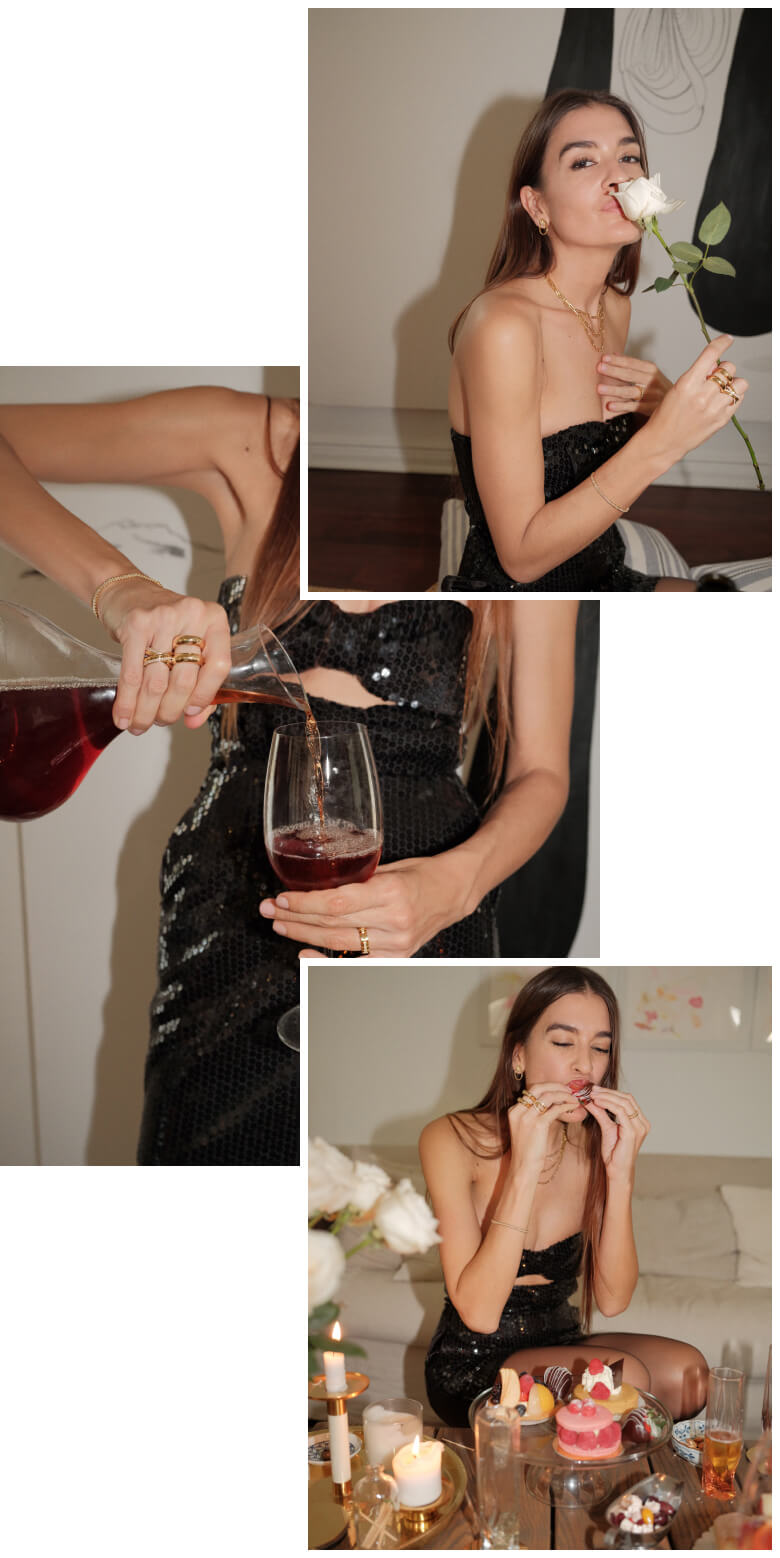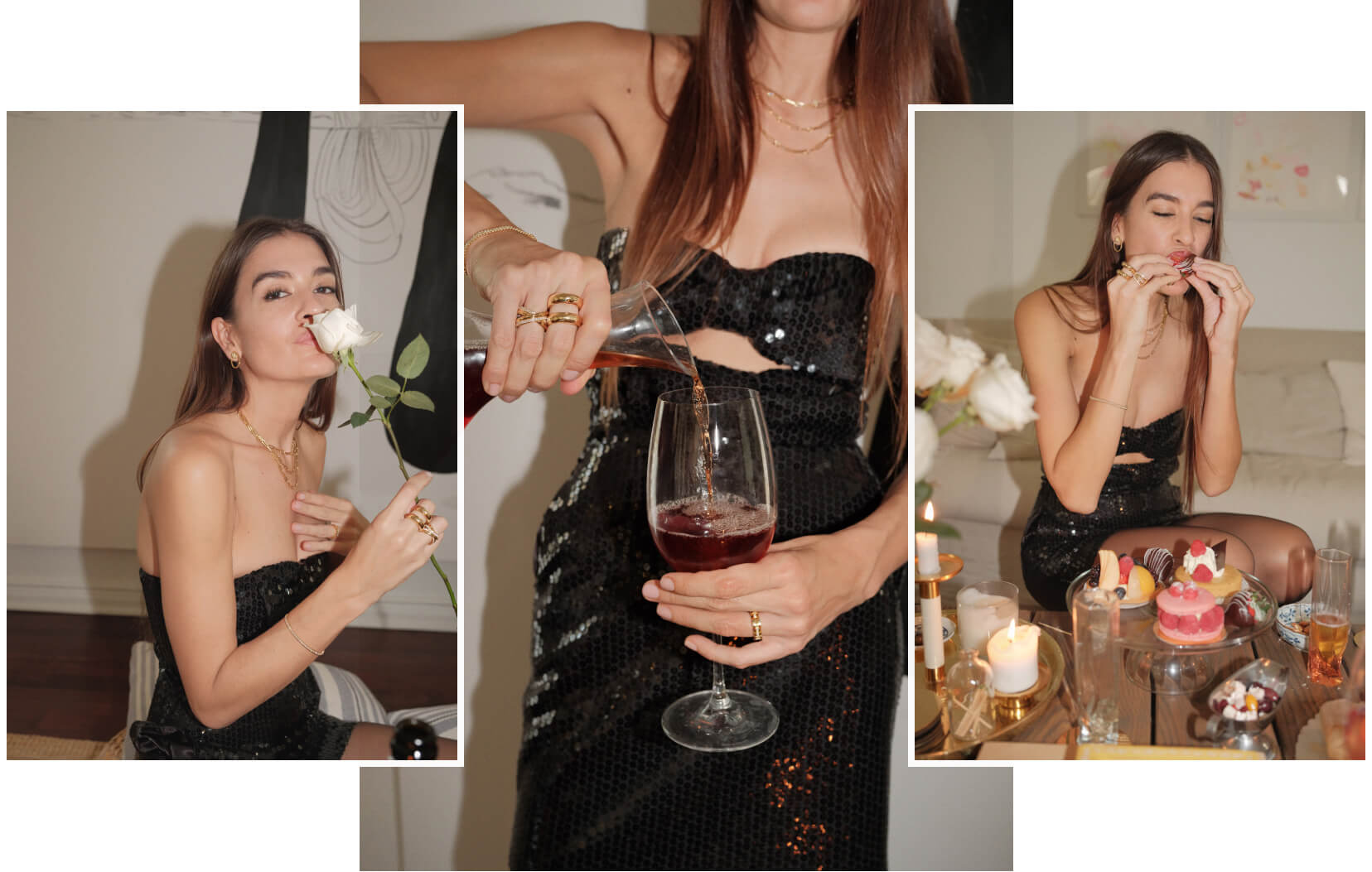 "
It's funny—I'm not really sparkly in my day-to-day life. I'm actually quite classic. But when it comes to parties, I love pieces that are a little bit over-the-top: special enough that you notice them but [they] don't take away from you.
"
G. Label by goop
Isabella Sequin Dress
goop, $945

SHOP NOW

Anastasio Home
marble tray
goop, $210

SHOP NOW

High Camp Supply
gardenias
goop, $325

SHOP NOW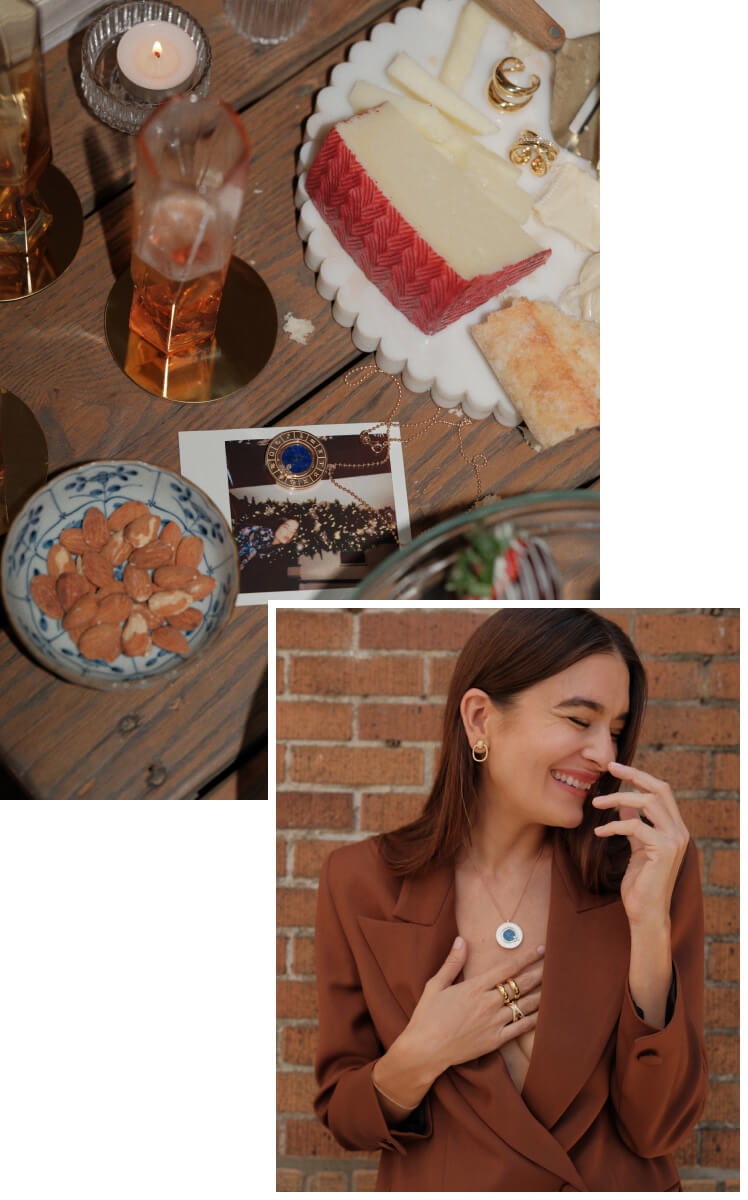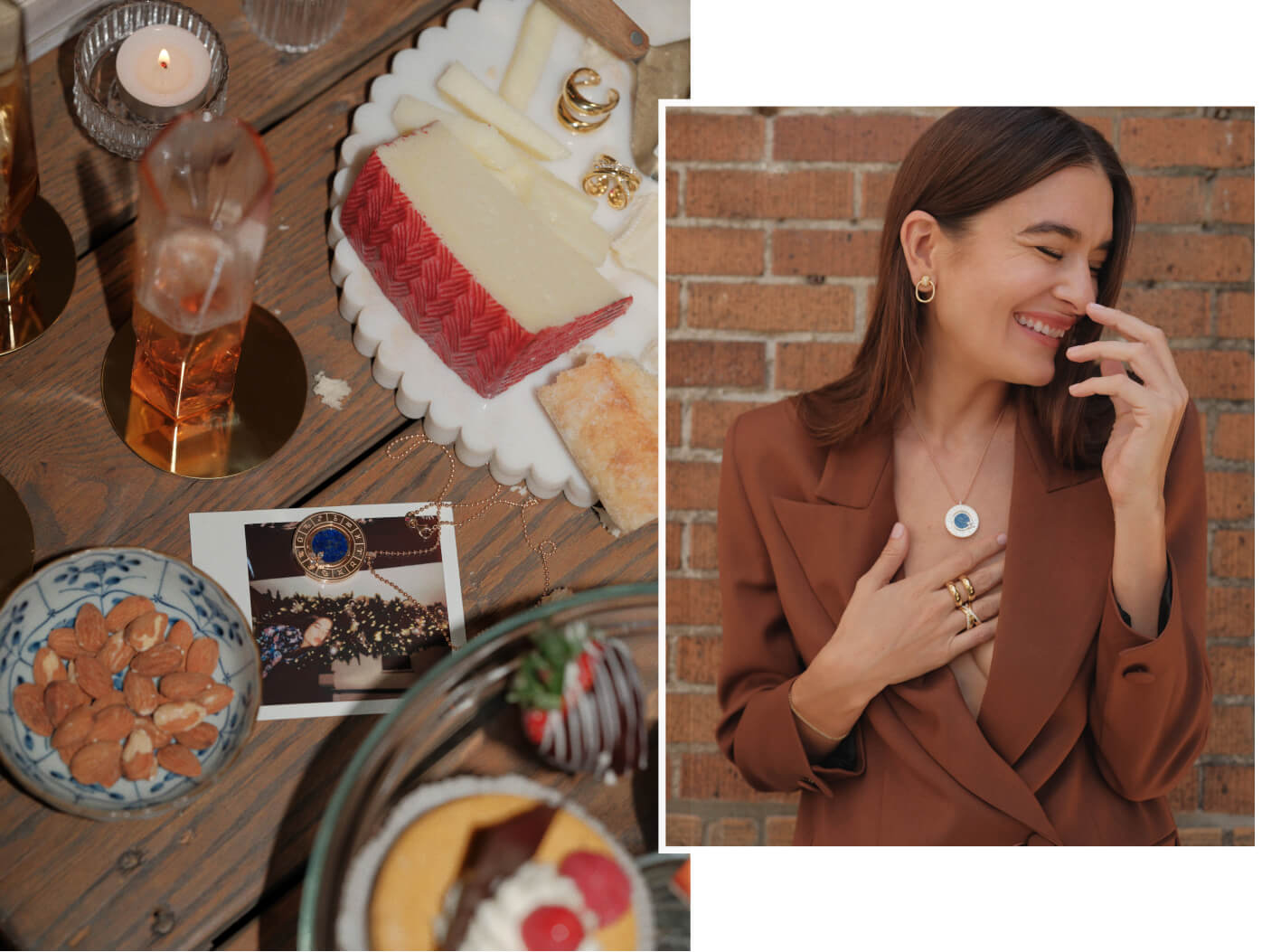 "
I'm very detail-oriented during the preparation, but then I'm not a stressed host. Once it happens, I'm really relaxed and just having good time. And I think that translates to the people in your home, because if You're having good time, then they're probably having good time.
"
La Double J
apron
goop, $120

SHOP NOW

R+D.LAB
glasses
goop, $180

SHOP NOW

Transparent
speaker
goop, $550

SHOP NOW

La Double J
dessert plates
goop, $340

SHOP NOW

goop x Social Studies
Candleholder
goop, $24

SHOP NOW

Bona Furtuna
panettone
goop, $65

SHOP NOW
"
On the table, I like to mix and match vintage dishes and ceramics—some that I got at the market, some at the design store. And I like candles. Lots of candles.
"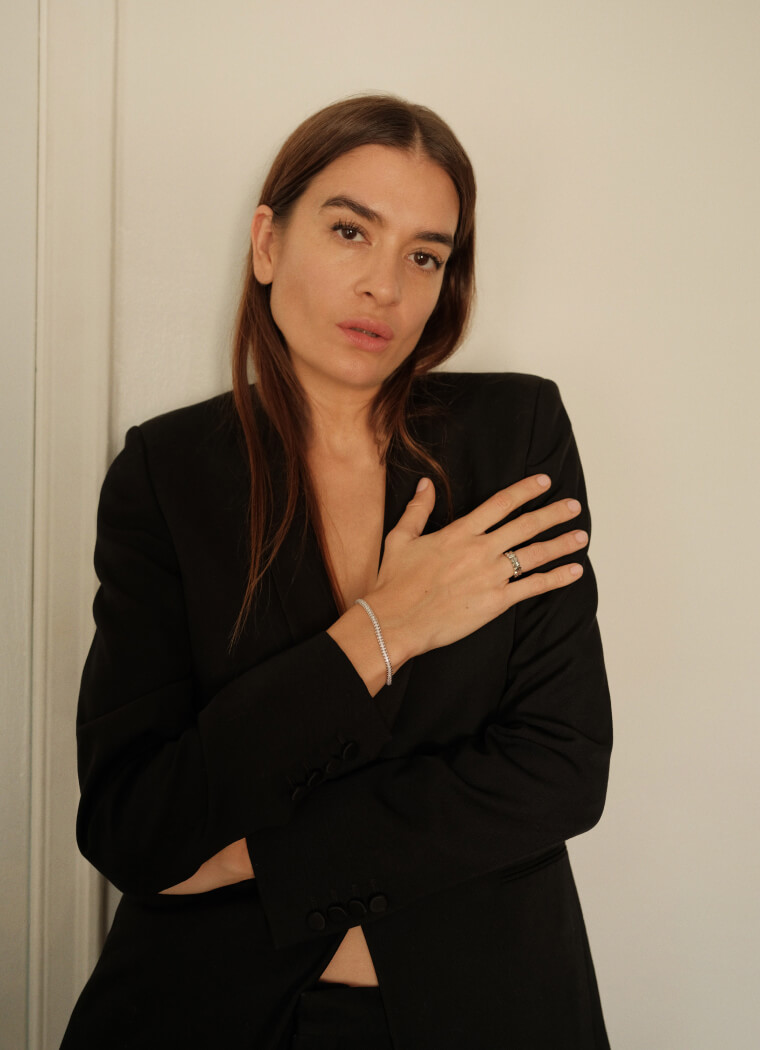 "
I like to think my style is timeless. I usually dress in ways where you don't really know if it's the '70s or '80s or '90s. And I have a balance where I can go very masculine or feminine. I usually play between those two.
"
Maison Louis Marie
perfume
goop, $59

SHOP NOW

What Goes Around Comes Around
chanel bags
goop, $6,500

SHOP NOW

Westman Atelier
petal edition
goop, $134

SHOP NOW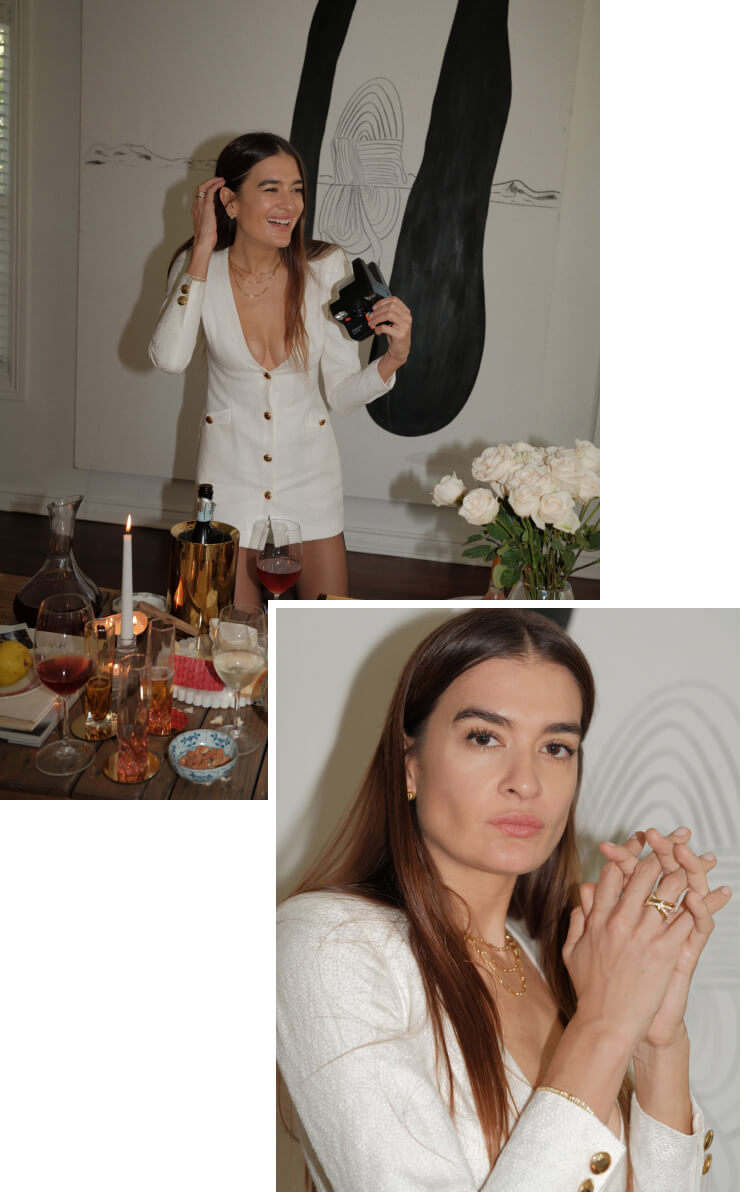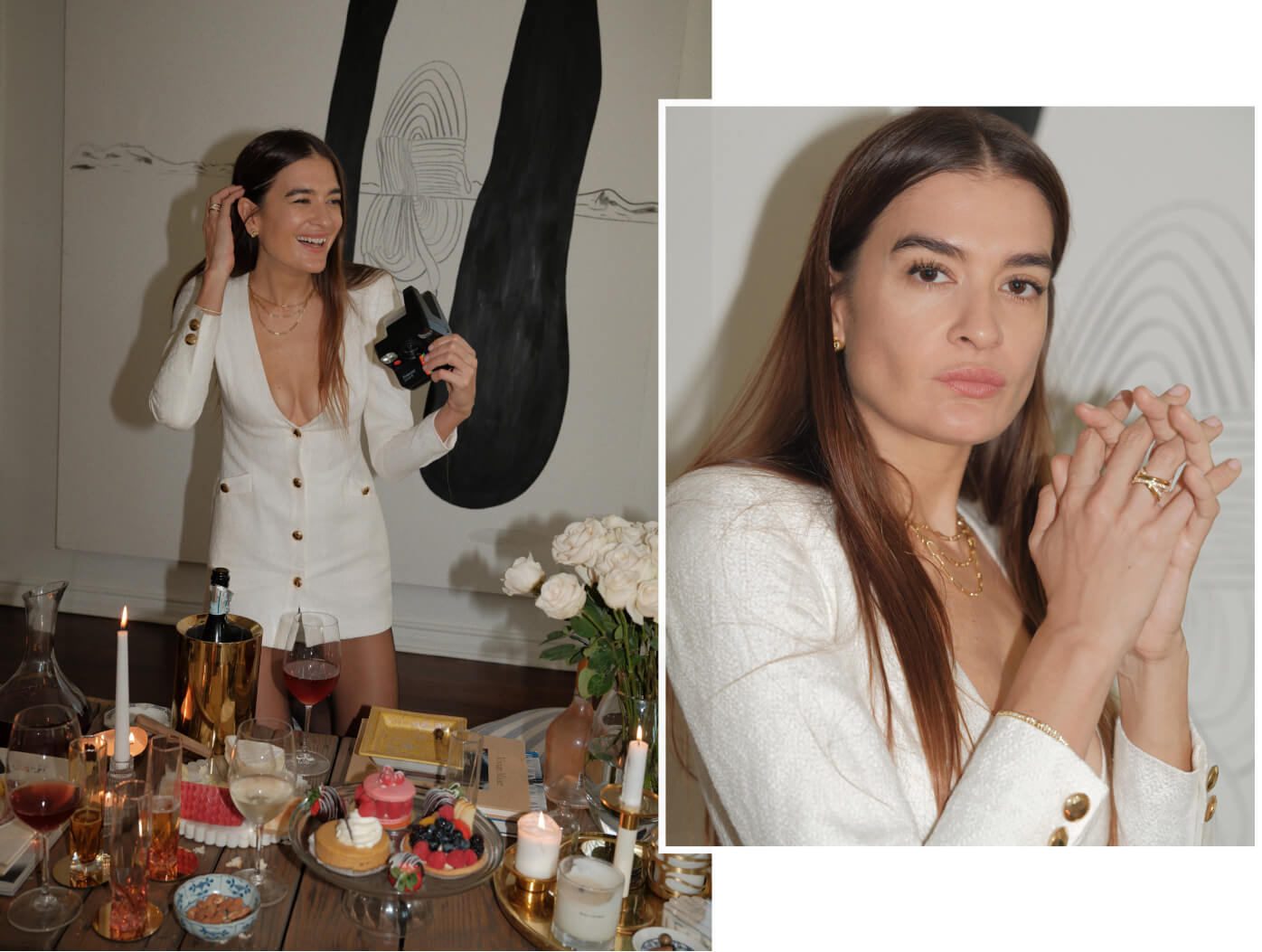 "
I like people with style. You experiment, but you always look like yourself. You never look like a mask. And you can evolve, you can go through phases, but it's always very clear that you are you.
"
Related Reading
The Host's Gift Guide
A Chef's Predinner Strategy, from Appetizers to an Easy Beauty Routine
---
We hope you enjoy the products recommended here. Our goal is to suggest only things we love and think you might, as well. We also like transparency, so, full disclosure: We may collect a share of sales or other compensation if you purchase through the external links on this page.