Sports
Kyle Lowry out for Game 6 vs. 76ers with injured hamstring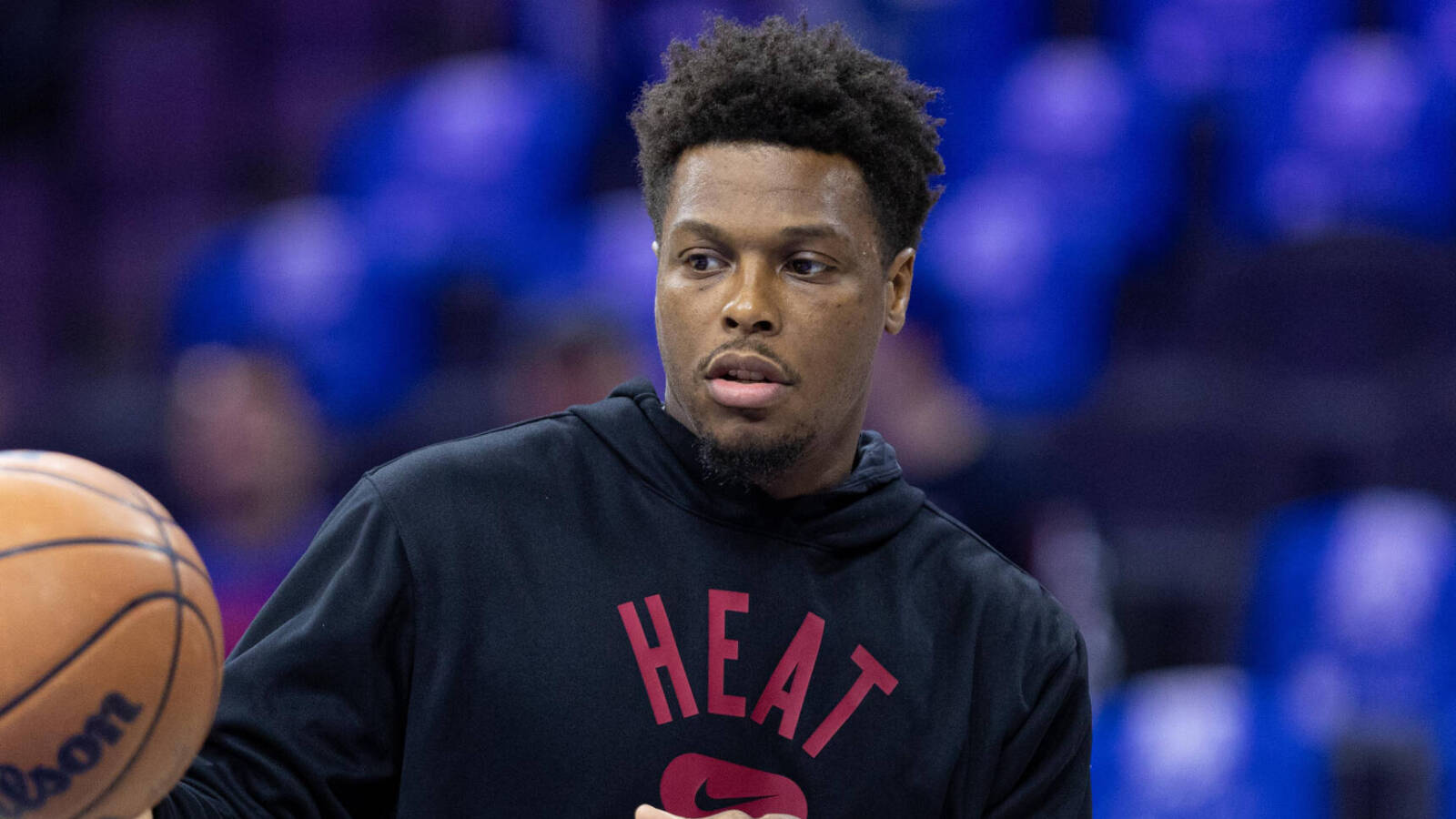 Point guard Kyle Lowry has been ruled out for Thursday's Game 6 between the Heat and Sixers, tweets Tim Reynolds of the Associated Press.
Lowry will travel to Philadelphia but won't play in a potential series-clinching contest for Miami. He reinjured his left hamstring in Sunday's Game 4 and missed Game 5 on Tuesday.
"Put it this way, you don't want to play with it," Lowry said after Game 4, per Nick Friedell of ESPN. "But we're in a situation in the playoffs where we're in a hostile environment, we're in this together no matter what. Just trying to be out there for my guys, no matter what happens, no matter what the situation is."
Lowry originally hurt the hamstring during Game 3 of Miami's first-round series against Atlanta and wasn't able to return until Friday's Game 3 at Philadelphia, a two-week absence. He played 25 minutes in his first game back but went scoreless while missing all four of his shots from the field. He was on the court for 30 minutes Sunday, posting six points, three rebounds and seven assists on 3-of-10 shooting.
"I appreciate him," Jimmy Butler said. "We all do. The fact that he wants to play, he wants to compete, he knows our best chance of winning is with him on the floor. We understand that, but we also want our guy to be safe, man. We always have more than enough to win. We always say that. We do believe that."
Although it would be disappointing for both Lowry and the Heat, Joe Vardon of The Athletic argues that Lowry shouldn't risk further injury by playing again vs. the Sixers. Gabe Vincent and Victor Oladipo have proven capable of handling additional responsibilities in Lowry's absence, Vardon notes.
"For our team, his versatility just really fits," coach Erik Spoelstra said of Oladipo. "His ability to guard multiple positions but also be able to organize a little bit, have that kind of experience and talent when Kyle is out — that could be devastating to some teams. (But) we have a lot of other guys that have been able to step up and Vic is one of them."