Lifestyle
New Beauty Editor Obsessions for November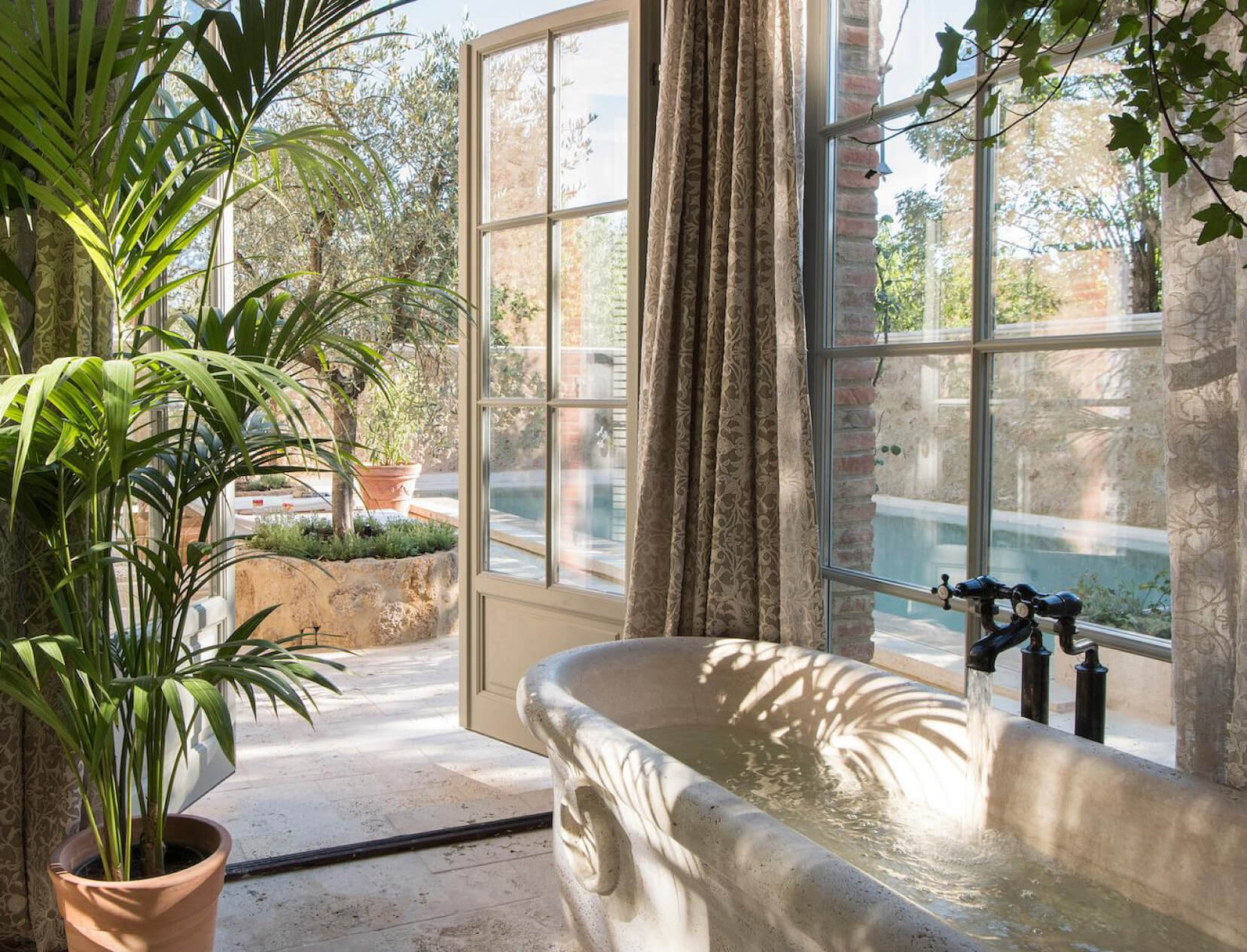 New Beauty Editor Obsessions for November
Written by: the Editors of goop
|
Published on: November 8, 2022
Photo courtesy of Seed to Skin
Between an exclusive-to-goop bond-strengthening shampoo and conditioner, a perfume called Fire (it is, in fact, fire), creamy colors sheer enough to play with, and a full-on brow miracle, this month is, for the beauty department at least, a decidedly enchanting one.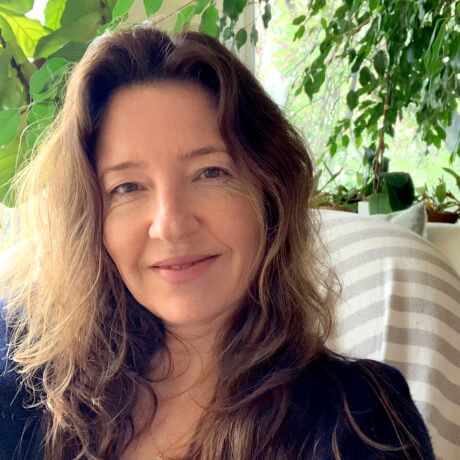 Jean Godfrey-June
executive beauty director
All things Ranavat smell incredible, so I was expecting a gorgeous scent from the new shampoo and the new conditioner—and they both more than deliver (think pink lotus and hibiscus). But I wasn't expecting clinically proven performance: Made with something called the Regenerative Veda⁴ Bond Complex, they promise bond-strengthening repair for your hair every time you use them. I noticed the difference—smoother, softer, bouncier hair—the first time I tried them. And the blue aluminum pump bottles are so chic in the shower and so easy to use—I'm deeply, deeply in love.
Ranavat
Regenerative Veda⁴ Bond Complex Shampoo: Mighty Majesty
goop, $48

SHOP NOW

Ranavat
Regenerative Veda⁴ Bond Complex Conditioner: Mighty Majesty
goop, $48

SHOP NOW
Like sirens, these creamy new pigments in irresistible jelly cases* call to me practically nonstop. They're sheer enough that you can blend them without a mirror but pigmented enough that they really make a difference in how you look. My favorite is Shake. I smooth it onto my lips, then swipe a little off—for my cheeks. "Use the same color on your lips and cheeks and it's perfect—it's like they're friends," says the brilliant and hilarious makeup artist Jeanine Lobell (I met her when she was busy founding a little makeup company called Stila), the mastermind behind it all. It's the best advice—try it and someone will ask you why your skin looks so good.
*Could they someday make iPhones out of this soft, ultratactile recycled-silicone material? We'd be even more addicted than we already are.
NEEN Beauty
Going Rouge Cream Cheek & Lip
goop, $25

SHOP NOW
There is no place more fall than the Hudson Valley. It's not just the leaves—obviously New England dominates in that department—it's the hand-hewn, homegrown, cobblestone romantic atmosphere that has accelerated exponentially since Brooklynites started streaming in during the pandemic. Fittingly , there is no scent more fall (in the sexiest, most original sense) than Fire, which comes from, of course, the most luxe expression of the Hudson Valley to date, the Maker Hotel. Fire smells like amber, juniper, tobacco, and vanilla, but it's somehow as airy as it is sultry, sophisticated, and date-night-y. (I met Lev Glazman, the perfumer, when he was busy founding Fresh, and how he's managed to bring his magic touch to the world of clean fragrance still confounds me.) It comes in a chic ribbed-glass (100 percent recycled) bottle inspired by antique ink flasks, and it makes me think of a smoky cocktail in front of the Maker's roaring fireplace.
The Maker
Fire Eau de Parfum
goop, $175

SHOP NOW
This tall, recyclable aluminum pump bottle dispenses the most glorious foamy-moisturizing shower gel. It smells of fresh-pressed citrus rind, Australian sandalwood, and woodsy-herbaceous cedar, and it cleanses and hydrates with lemon oil, aloe, and turmeric. It has a scent, a lathering texture, and a container that please all in the household—male, female, young, old—and I have made it the house signature.
Pangea
Body Wash – Moroccan Cedar & Sandalwood
goop, $28

SHOP NOW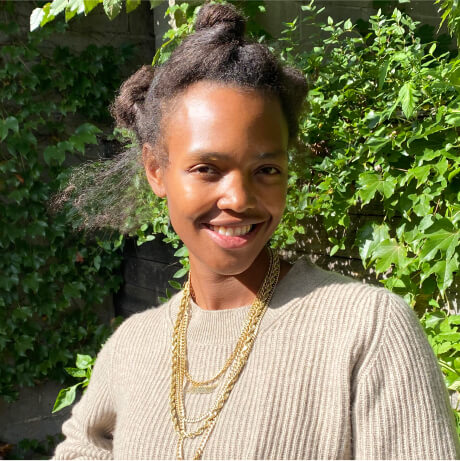 Megan O'Neill
associate beauty director
I am unchic when I travel. I disembark after having been crunched into a seat made for someone not six feet and change (ha) rumpled, crumb-covered, and stiff-limbed. Meanwhile, plenty of fellow travelers bound into the terminal looking inexplicably crisp and bubbling with good-natured energy. I don't know how they do it, but this perfume oil is how I've changed things around. It's a little warm (sandalwood), a little green (vetiver), a touch spicy (cinnamon), and just beyond beautiful. The rollerball dispenser feels so nice, and the scent is instantly mood-resurrecting, whether I'm flying from New York to LA (the bottle is teensy, shorter than an index finger, and perfectly tuck-away-able to take on flights), commuting in a jam-packed subway car, or simply in need of a gorgeous scent pick-me-up to make me feel put-together, sparkling, and chic, chic, chic.
Maison Louis Marie
No.04 Bois de Balincourt Perfume Oil
goop, $59

SHOP NOW
If you're planning a trip to Italy or just want something to dream about, Borgo Santo Pietro is a sprawling wellness estate in Tuscany with lush gardens, next-level organic food (much of it from the gardens and farmlands), vineyards, and restored 13th-century guest villas with floor-to-ceiling murals, French doors, marble fireplaces, claw-foot tubs, and light streaming in. There's also a gorgeous spa, where I got one of the most incredible skin treatments of my life (will anything ever top getting a massage outside, in a garden fluttering with butterflies, in the Italian countryside ?).
When I got this new oil-to-foam bodywash from Seed to Skin (Borgo's skin-care line, which is handmade on the premises), the garden and the butterflies came rushing back: It's silky, wondrously moisturizing—neroli, mandarin, and damask rose oils nourish skin and smell fantastic—and gentle, yet incredible at washing away the day. It transforms the act of showering into something deeply luxurious and supremely Italian. (Plus, the thick glass bottle is beyond good-looking, and the pump makes it so easy to dispense.)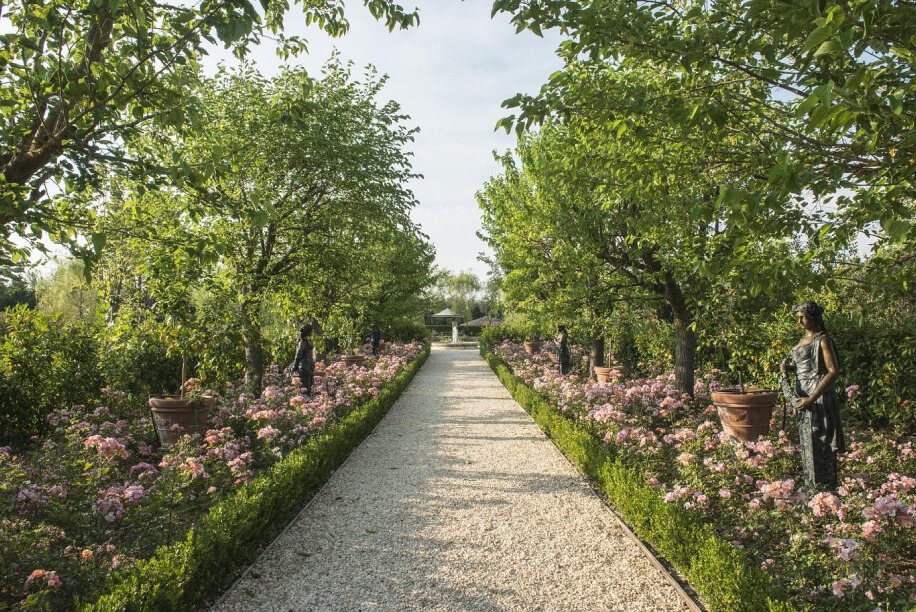 Seed to Skin
The Balance
goop, $73

SHOP NOW
If I want my curls to look good—silky, softly floating, loosely defined—I need this special hair towel. (I actually have several because I'm terrified of leaving one somewhere and being plunged into hair disarray without it.) The magic is that it's super absorbent and soft, so it soaks up water without subjecting your hair to the friction that can cause breakage. It also dries hair more quickly—wet hair of any texture, from kinky to curly to straight, is more prone to breakage than dry hair. And if, like me, you often end up shedding your towel onto the floor (instead of hanging it up to dry like a real grown-up), this one will remain fresh and odorless regardless—the brand's copper-infused weave has antimicrobial properties. I get out of the shower, flip my head upside down, and wrap the towel at my hairline, tucking the ends into the elastic loop in back. I putter around for a few minutes (the loop securely holds the ends , so that even jumping up and down does not unfurl the towel), and when I unwrap it, my curls tumble down in what feels like slow-motion—buttery-soft, shiny, and smoother than ever.
AQUIS
Flip Hair Drying Tool
goop, $50

SHOP NOW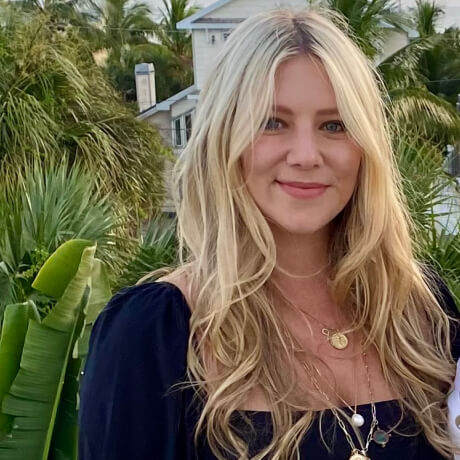 Brianna Peters
associate beauty editor
The best brow tip I ever learned came from legendary brow guru Jimena Garcia: Exfoliate, massage, and condition your brows as you would your face. I'm telling you it works. And use this serum in particular—it's made with peptides, vegan keratin, hyaluronic acid, and provitamin B5, for people who are looking for thicker, fuller, more voluminous brows and lashes (me!) or want to help promote growth from past overplucking (also me!) or hair loss—is my favorite. Every day I massage a bit of GOOPGLOW Microderm into my brows to exfoliate, then swipe on the GrowPotion afterward. The results? The full, feathery, model-off-duty brows of my dreams.
Kosas
Grow Potion
goop, $48

SHOP NOW
I couldn't believe how much better my makeup looked after I started applying it with this incredible dome-shaped brush, which is plush, fluffy, thick, and dense-bristled. Dip it into any liquid makeup and be prepared for the most natural , skin-flattering finish you've ever seen. The bristles glide over my skin and leave the perfect amount of coverage (I love Tower 28 Beauty's tinted sunscreen). All of Westman's brushes are handcrafted by the oldest brush maker in Japan using cruelty- free nylon fibers and sustainable birch, so they feel and look really deluxe and perform like nothing else.
Westman Atelier
Liquid Blender Brush
goop, $125

SHOP NOW
I didn't think it was possible to love the TheraFace PRO more until I tried the new cold and heat therapy attachments. Each attachment comes with three temperature settings, so it's easy to find one that's comfortable for your skin. So now, along with deep cleansing, microcurrent, and percussive massage (I do this routine every morning), I finish with five minutes of the cryo-cool attachment. I have sensitive skin, so the burst of cold really helps soothe and reduce puffiness. (The effect is so good that I, a pretty avid makeup girl, am now, every so often, leaving the house with nothing but mineral sunscreen on my face.) I use the heat attachment at night in combination with the percussive massage and my favorite moisturizer; together they give me a great dewy glow that lasts well into the next day, and the way it feels gliding along my cheekbones, jaw, and temples makes for the most calming before-bed ritual.
Therabody
TheraFace Pro Hot and Cold Rings
goop, $99

SHOP NOW
I have spent hours of my life (and hundreds of Q-tips and micellar makeup remover) trying to give myself the perfect subtle winged eyeliner. And then I learned this incredible trick from makeup artist Emily Cheng: To find the best and most flattering angle of your eyeliner, follow the curve of your bottom waterline and sweep up. To apply the eyeliner, I use this brilliant liquid pen. One swipe leaves a crisp line of silky, intense black pigment that defines my eyes in seconds. The short handle is easy to maneuver, so it gives me the most precise strokes when I use it. I've tried every liner style now, from natural, barely-there definition to my favorite sexy cat-eye—all so easy and so good.
The Organic Pharmacy
Precision Liquid Eyeliner
goop, $30

SHOP NOW
SHOP ALL BEAUTY EDITORS' PICKS

More Beauty Editors' Favorites
New Beauty Editor Obsessions for October

New Beauty Editor Obsessions for September
More Questions?
Contact the beauty concierge team at personalshopping@goop.com, and they'll get back to you with answers (good ones).