Lifestyle
You Won't Believe This New At-Home Skin Laser's Next-Level Results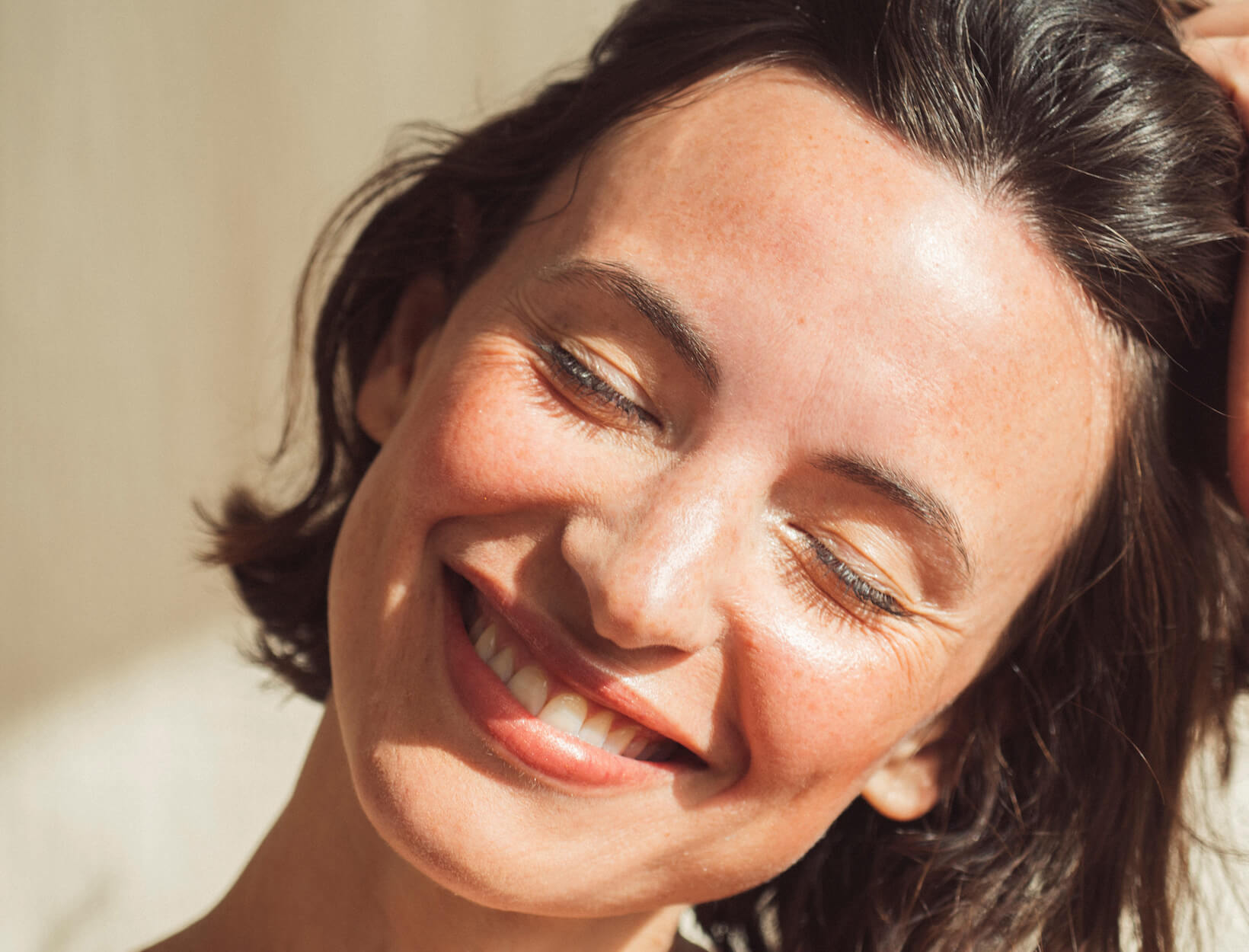 You Won't Believe This New At-Home Skin Laser's Next-Level Results
Written by: Matigan King
|
Published on: August 30, 2022
Photo courtesy of Rachel Rebibo/The Licensing Project
Take a look at the new LYMA laser's before-and-after photos—wrinkles plumped to youthful suppleness, jowls dramatically lifted, crepey knees beautifully smoothed—and you might think they've been tampered with. They have not; the red-light laser is 100 times more powerful than at-home LED devices. It firms and targets wrinkles, texture, and elasticity on both the face and body, and it is approved by the FDA.
Most lasers use heat to injure the skin, which works to stimulate collagen production. But the LYMA works differently: Its near-infrared light penetrates to the skin's base layer to boost collagen production and prompt cells to produce more protein, which in turn fights free radicals, combating the loss of both collagen and elastin. The light technology also triggers cells' regenerative power, essentially telling them not to die off. All this collagen and elastin support helps transform signs of aging, wrinkles, skin elasticity, and acne. And the LYMA works without causing pain or sensitivity, and it requires no downtime. The LYMA is even safe to use around the sensitive eye area—no goggles needed—and because the light is fragmented into thousands of smaller beams, it feels like nothing more than a warm flutter over skin.
To use it, hold the device over the area you want to treat—say, the outer corners of your eyes or the top of your upper lip—for three minutes every day. (Depending on how many areas you want to treat, you might spend 15 minutes a day total.) Use the LYMA while you're decompressing watching a show, in a meeting with your camera turned off, listening to a podcast, or any time—the powerhouse 500mW laser is compact and easy to hold, not to mention small enough to fit in a makeup pouch and cute and inconspicuous enough to leave out charging on a bathroom shelf or bedside table. It's also beautifully uncomplicated: There's an on button and an off button, full stop.
LYMA
LYMA Laser Starter Kit
goop, $2,700

SHOP NOW
THE ROUTINE: SUPERCHARGE YOUR RESULTS
While the LYMA works brilliantly on its own, combine it with an easy exfoliating, moisturizing routine and the next-level results will really multiply.
1
Exfoliate Overnight
Every Night

goop Beauty
GOOPGLOW Dark Spot Exfoliating Sleep Milk
goop, $98/$89 with subscription

SHOP NOW

Once a Week

goop Beauty
GOOPGLOW 15% Glycolic Acid Overnight Glow Peel
goop, $125/$112 with subscription

SHOP NOW
2
Smooth on Serum in the Mornings
Serums address everything from boosting glow to minimizing lines and are the most active treatments in a routine. These are boosted with skin-restoring active ingredients that make a noticeable difference in the way your skin looks and feels.
For Smoothing Lines

Augustinus Bader
The Serum
goop, $375

SHOP NOW

For Brightening

goop Beauty
GOOPGLOW 20% Vitamin C + Hyaluronic Acid Glow Serum
goop, $125/$112 with subscription

SHOP NOW

For Firming

Skin Design London
Face Tight Serum
goop, $220

SHOP NOW
3
Really Moisturize
The quickest way to plump the look of lines and infuse skin with life, moisturizer benefits every skin type. Smooth it on after letting your serum sink in for a few minutes.
For Sensitive Skin

Tata Harper
Fortifying Moisturizer
goop, $130

SHOP NOW

Day-and-Night Firming Supercream

goop Beauty
GOOPGENES All-in-One Nourishing Face Cream
goop, $98/$86 with subscription

SHOP NOW

Rich Balm

Tamara Dutta
Rosehip Smoothie Balm
goop, $150

SHOP NOW
4
Finish With Sunscreen—the Ultimate Youth Cream
Every day, make your final morning layer an all-mineral sunscreen, and whatever else you do for your skin—creams, lasers, even dermatologist's treatments—will actually have a chance to work.
Melting Cream

Clark's Botanicals
Invisible Hero SPF 30
goop, $75

SHOP NOW

Light Serum

MARA
Algae + Zinc Sea Kale Sunscreen Serum
goop, $52

SHOP NOW

Tinted Cream

Unsun
Mineral Tinted Face Sunscreen
goop, $29

SHOP NOW
Shop Devices

Related Reading
Supercharge Your Skin Care with Next-Level Tech
We're Obsessed: 4 Devices for Lifting, Sculpting, and Boosting Glow at Home